Compose your rocker board!
From ± 3 years
Original Edge
An innovative design of the classic rocker board with more attention to safety thanks to the stepped and organic edge. The board with the stepped edge is finished with lacquer, the board with the organic edge with oil. Recommended for children from the age of ± 3 years. Younger children can also use the balance board under adult supervision.
Compose now
From ± 5-6 years
Original Edge
Due to the rounded ends you can also balance on this board with the convex side up, an extra challenge! Who can keep his balance the longest? The board helps to practice skills from an early age that can later be useful in other active sports, such as surfing, snowboarding, etc. Recommended for children from the age of ± 5-6 years. Younger children can also use the balance board under adult supervision.
Compose now
From ± 3 years
Original Edge
The narrow center section is a striking feature of this board. This makes it easier to make certain movements with the rocker board, such as rotary movements. That also explains the name: "Twister". Due to the narrower center section, kids who might be a bit afraid of stepping on a classic rocker board have a good alternative. They can more easily approach the center of the board to facilitate boarding. Recommended for children from the age of ± 3 years. Younger children can also use the balance board under adult supervision.
Compose now
From ± 12 months
My Mini Rocker
With this small size, your toddler can balance and grow while playing, in complete safety thanks to the protective edge just like on all our boards. A small size, yet super strong (up to 150 kg) and feather-light, so easy to lift. A soft curve to gradually balance and find balance. Available in natural beech or white washed, without felt or with different felt colors.
Compose now
Inspiration source
The Waldorf Rockerboard is an old powerful form that comes from Waldorf education. The balance board has been used here for more than 20 years. Thanks to this experience, we know the numerous possibilities of the rocker board and we notice its beneficial effects on the development of children.
Development
Rockerboards help children in their development. They help children develop their sense of balance, but they also stimulate the organ of balance. A rocker board also makes a child much more aware of his or her physical body and body parts. We call this proprioception.
Our curvature
We have chosen a quarter circle, 4 quarter circles become 1 circle and therefore an infinite shape. As an aside, since we are working on this project, we find it intriguing how often you encounter that infinite shape in nature, the sun, the moon, the cross-section of a tree trunk ... and how the first people gradually introduced it to the daily life.
Imagination
A question that adults often ask about toys is: what can you do with them? Children still have a very open view of the world and things. The power of their imagination is virtually unlimited. The value of a toy is not determined by what the toy can do, but by what a child can do with it. A rocker board becomes whatever you want and can be easily integrated into all kinds of children's games! This open-ended toy offers children new opportunities and opportunities to play, often in combination with other toys. This constantly stimulates creativity.
Action and relaxation
The magic of a rockerboard is that you can not only be very active with it, but also that it can become a cozy place where a child can relax, a place for himself ...
Finger protection
We Rock! has transformed the original design of a classic rocker board into a contemporary design with attention to safety. We are the only manufacturer in the world to offer rockerboards with finger protection using special protective edges.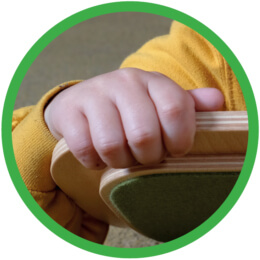 Edges
We offer all our models with 2 types of edges: the stepped edge or the organic edge.
These edges ensure that the children can play safely and carefree. The chance that their fingers get pinched is therefore much smaller than with a normal board. The edge also makes the rocker board look much more attractive. It seems to float above the ground. Thanks to the organic edge, you can also see the different wood layers and the board has a warm and natural look.
2 Finishes
The boards with the stepped edge are treated with lacquer, the boards with the organic edge with oil.
The oil composition is carefully selected and consists of different types of natural oils. It is important to know that the oil does not completely seal the surface of the board, so that the wood texture remains tangible. The paint makes the balance board very easy to maintain and looks nice and smooth.
Felt
The felt protects the board and the floor and reduces noise when playing. We use 100% wool felt with the "Ökotex 100" label.
Felt colors
The boards are available with or without felt. You can choose from a wide range of felt colors. Below you will find a selection of felt colors. Note that not all colors are available at all times.
#RB Rainbow
#01 Gold
#02 Orange
#03 Red
#04 Pink-Red
#05 Pink
#06 Purple
#07 Red-Violet
#08 Lime Green
#09 Grass Green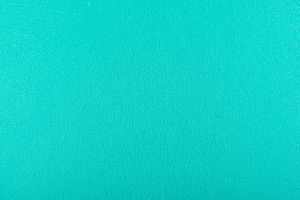 #11 Blue-Green
#12 Turquoise
#15 Cobalt Blue
#16 Chicory Blue
#17 Light Pink
#18 Soft Blue
#19 Mint Green
#20 Ochre Yellow
#21 Petrol Blue *
#22 Blueberry Blue *
#23 Soft Brown
#24 Moss Green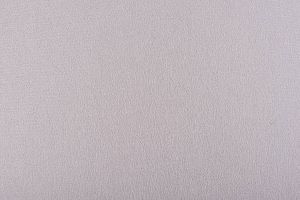 #26 Soft Grey
#28 Aquamarine
#29 Stone Green
#30 Nordic White CBS *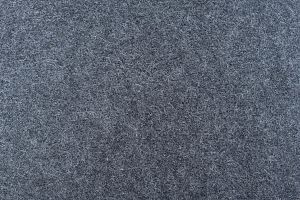 #31 Nordic Grey CBS *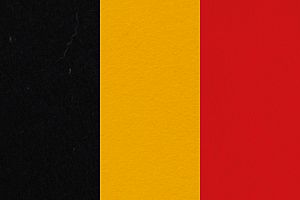 #BE Belgium
#DE Germany
#ES Spain
#FR France
#IT Italy
#LU Luxemburg
#NL Netherlands
(*) Marbled
Technical information
All large boards in the "Original Edge" category weigh between 4 and 5 kg. "My Mini Rocker" weigh about 2 kg.
The dimensions are approximately 93 x 37 x 19 cm (L x W x H), "My Mini Rocker " measures 61 x 28 x 9 cm.
The strength of the "Original Edge " boards has been tested up to 200 kg. "My Mini Rocker " can carry 150 kg.
All models comply with European, Canadian and American guidelines regarding toy safety.
The wood carries the 'FSC 100%' label.
We Rock! is a protected trademark, all models are registered in Europe.
Notify us of any defect within 14 days of purchase.
Contact
Do you have any questions about our rockerboards? Do not hesitate to contact:
Registered brand name: We Rock!
Contact address: Het Steeke 8, 2330 Merksplas
Contact point (tel): +32 493 36 19 14
Website: https://www.we-rock.eu
E-mail: info@we-rock.eu
We Rock is not liable for material and non-material damage caused by the use of our rocker boards.
Since our toys are an invitation to exercise, they should always be used under adult supervision.
All our models are a product of We Rock! and our brand, models and innovations are registered with European Union Intellectual Property Office.
We Rock! is a registered and protected brand name and logo.